Strategic Planning Workshop Held for KCA Leadership in Ontario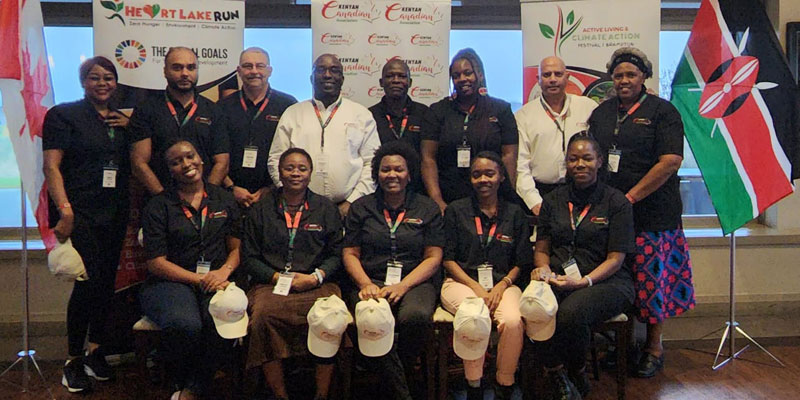 Sunday, November 13, 2022 - Brampton, Ontario
Kenyan Canadian Association (KCA) held the strategic planning workshop for its top leadership team comprising of Program Chairs and Regional Chairs based in Ontario, Canada.
The strategic planning workshop held on November 12, 2022 at Turnberry Golf Club in Brampton was facilitated through the support of Black Canadian Communities Initiative (SBCCI) FUND.
SBCCI was created by the federal government through Employment and Social Development Canada (ESDC) to help build the capacity of grassroots not-for-profit organizations serving Black communities in Canada. SBCCI FUND is aiding selected black-led or black-serving not-for-profits to increase financial support, gain greater organizational stability, and improve their leadership, communication, transparency, and growth.
KCA is a federal not-for-profit organization with 19 regions across Canada. The organization seeks to address the issues affecting marginalized Canadians especially those of Kenyan origin, the black communities and visible minorities while assisting newcomers to settle and make a positive contribution in the society as they endeavor to achieve their goals.
KCA also focuses on implementing programs and specifically offering services to newcomers, low-income families, racialized and socially-excluded groups residing in Canada to improve their personal well-being and social-economic status.
KCA programs include:
Newcomers & Settlement
Women & Gender Affairs
Health & Wellness
Sports & Recreation
Social Economic Empowerment (SEE)
Youth Outreach
Careers, Education & Research (CER)
Seniors Outreach